What does Memorial Day mean to you? Vacationing? Cooking out? Relaxing on the couch for hours? Whatever it stands for, let's take a moment and come back to the day's true meaning.
Not to be confused with Veteran's Day, which honors all veterans, Memorial Day specifically honors those who have died while serving in the United States military. Since 1775 there have been over 1.3 million who have made that sacrifice. While it originated in 1868, and was originally known as Decoration Day, Memorial Day didn't become a federal holiday until 1971.
Now celebrated nationwide on the last Monday in May, Memorial Day is a time of remembrance and gratitude for those who gave everything so we can be free… to go on vacation… to cook out… to have a relaxing day off. It's a time to reflect on just how lucky we really are.
Here's what President Ronald Reagan had to say in 1986: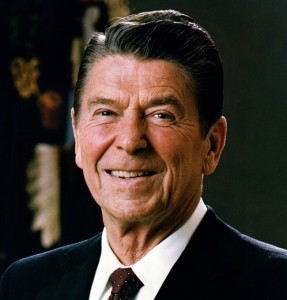 Today is the day we put aside to remember fallen heroes and to pray that no heroes will ever have to die for us again. It's a day of thanks for the valor of others, a day to remember the splendor of America and those of her children who rest in this cemetery and others. It's a day to be with the family and remember. — Ronald Reagan, Arlington National Cemetery
As part of remembering, say a prayer for those who are hurting over the loss of a loved one, that God would comfort them. And say one of protection for our brave servicemen and women who risk their lives daily for all of us.
As a way to kick-off Memorial Day weekend, we've found several videos for you. Each is a little different, but has something special that pulled at our heartstrings and got us focused on the real reason we celebrate-others' sacrifice for our freedom. Hope your Memorial Day weekend is your best one yet.
This first video you'll hear from new soldiers and retired veterans, and their thoughts on Memorial Day.


Get ready for some awesome historical footage. It's inspiring.

We love this song. And thought it was cool that the artwork was done on an Apple iPad. Wait til the end, the picture ends up being way more than simply a bald eagle.

Sources
http://www.history.com/topics/memorial-day-history
http://www.usmemorialday.org/backgrnd.html