What's next after running a high school for 26 years? Retire? If you're only 52, there's got to be something else, right?
For Jim, he noticed his peers were increasingly younger. He also noticed that he was increasingly stressed. And feeling the need for a change, he began pondering what might be next.  In relative short order, his life-long, weekend-filling love of fixing things became his new 2nd half career.
Jim inspired us on a number of levels … but partly because it took some ego-management to even consider the move. Which relates to Curt Coffman's comment this past Tuesday, "cemeteries are full of people who did what their egos thought they should do."  Initial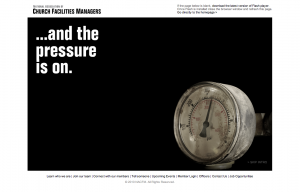 perceptions were that it was a demotion, which turned out not to be false. Same money, bigger office, no stress. Not a bad deal. He's been at it now
for over a decade.
Whether it's longevity-driven, money-driven, boredom-driven or something else-driven, most of us are better off continuing to work instead of retiring. And if it's something you love, then as Confucius observed, "…you'll never work a day in your life."
What about you? Look around. What do you truly enjoy, maybe on the weekend, that could be your next deal? A new 2nd half career. Consulting? Coaching? Driving a bus? Facilities management?
P.S. BTW … In addition to managing the facilities for Southside Fellowship, Jim is also the Treasurer of the National Association of Church Facilities Managers (NACFM).  Along with Jim, we met several board members. Great organization. Check 'em out. There might just be something there for you.